---
<-- More Absolutely Florida
More Ecotourism -->
F l o r i d a E c o

A d v e n t u r e s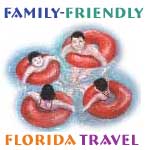 Related links:
Family-Friendly Accomodations & Attractions
Long Car Trips with Kids
Florida Distances Chart
Celebration, Florida
Other Orlando Area Attractions
Disney Overview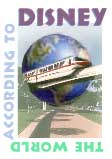 Vero Beach Resort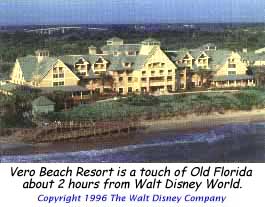 For those who like to combine their love of nature with their vacation, the Vero Beach Resort is now available. Located on the ocean about two hours from Walt Disney World, Vero Beach gives guests a glimpse of Old Florida. Guests have a range of options: they can stay in a huge turn-of-the-century inn, in vacation homes, or in beach cottages.

Surrounded by unspoiled land, rivers, lagoons and ocean, visitors have intimate, unforgettable encounters with nature. Via canoes or kayaks, visitors can explore waterways that abound with birds, turtles, manatees, fish and other animals. On Wabasso Island, the Environmental Learning Center is in the Indian River Lagoon, home to a myriad species of birds and plants. Visitors can behold a jungle created at McKee Botanical Gardens. A Vero Beach landmark, the gardens, built in 1932, are being restored and include a 500-year-old giant live oak, five champion trees and other exotic plant species.

Fishermen can make catches in the rivers, canals, lakes and ocean, while those who indulge in clamming, oystering and shrimping also have opportunities. Divers and snorkelers will delight in the wonders provided by Vero Beach's reefs. Seashell collectors at such beach parks as Golden Sands Beach park, Wabasso Beach Park, Jaycee Beach Park, Humiston Beach Park, South Beach Park and Riverside Park will ooh and aah over their sand-encrusted discoveries.
---
---
<