P U B L I S H E R ' S N O T E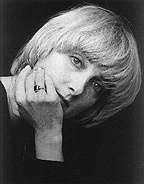 B A R B A R A B O S E

other Publisher's Notes:

Families come in all sorts of shapes and sizes, whether it's the average family with a mom, dad and 2.3 kids, a single parent and child, grandparents with a big, extended clan or a gay couple - we all seek to share fun adventures and new horizons with our loved ones.

The act of setting off to go somewhere can become symbolic for shedding what has become constricting, boring and tedious, if even temporarily. The urge to recharge my family's spirits with something special came over me one dark night, while the idea of taking a break with my kids seemed impossible.

About 13 years ago, when I was a struggling single mother of two tots, back in what I call my personal Dark Ages (before I moved to Florida), I had hit a really bad patch. Freshly divorced, living in Brockton, Mass. on a minus $400 a week budget, I soaked in the bathtub one night, and made a list of all the stuff which could possibly, and hopefully make me happy. The list was long. I really let my imagination go, considering there seemed no way in hell out of my current dilemma.

Here is part of the list:
Get of Brockton immediately!
To do so, I needed to:
Get a better job and more money
Get an nicer apartment
Get a roommate to afford the nicer apartment
Then maybe I could:
Buy a car - a NEW car
Get a boyfriend
Take a vacation (hah!)

Something about writing things down seems to work. Within three months I was offered a great job at the Boston Herald, designing a new fashion supplement called Style. I got the great apartment, the roomate, even a boyfriend eventually. And the first thing I told them at the Herald was that I could start working as soon as I got back from taking a vacation to Disney World with my two lovely little girls, aged 5 and 2. . .

So I packed up my brand new VW rabbit with all sorts of food, hundreds of toys and some travelin' music, dropped the back seat down and secured the kids' two car-seats facing backwards, so they could watch the long road stretch out behind them as we three gals made a beeline for Orlando.



Orlando is the place where little dreams come to life

We had a fantastic time, especially the kids. All of their little dreams and imagery from their children's books came alive for them in the Disney fairyland surrounding us. Dorothy, my then 2-year-old, was a bit petrified of the characters in suits, and didn't like the Haunted House one bit, but she basked in all the pageantry and happiness flowing freely and fully. She warmed up to the giant characters once a friendly bunny showed up.

Exhausted from the drive, and perhaps somewhat bug-eyed from being alone in the car for many days with the kidlettes - not to mention hypnotized by the road - I felt much more relaxed and even proud of myself for allowing us all to take such a cool adventure. It was as if I had dropped about 10 years of stress. We took our sweet time coming home, touring the gorgeous coastline all the way up through North Carolina before hopping back on old I-95.

A lot has changed since 1984. The Orlando area, like my two young girls, has grown by leaps and bounds - but July and August are still the traditional months for family travel all over the Northern Hemisphere. And family travel very often means a pilgrimage, like mine, to the Orlando area. Absolutely Florida is focusing on the Orlando area for our June and July issues, since there is so much to cover. June features the many great activities to explore in Greater Orlando, as well as some interesting information about this thoroughly modern and well-presented city, and the July issue will be devoted to the Disney attractions and the amazing new Disney town, Celebration, Florida. If you plan to come to this splendid part of Florida, we hope this information will assist you in your plans.

PS- if you think Florida is too hot to visit in summer, think again. I know from personal experience that New York, Boston and Washington DC, have brutal weeks of temperatures above or at 100 degrees for days at a stretch. After living here over a decade, I've never seen the temperature reach 100 and there's always some wonderful, cool water to jump into!