>
---
---
More Absolutely Florida
click the map below

for the car rental, limo, taxi, bus line

and bicycle rental listings by city



Related Stories: Florida Car Travel Tips, Traveling with Kids,
Major Florida Routes, Rental Tips Florida Distances Chart
---
Auto

Rentals
When renting a car, you'll need a valid driver's license, proof of auto insurance and a major credit card. Some companies have a minimum age requirement. Be sure to confirm in advance, when at all possible. There is a surcharge to all auto rentals in Florida.


---

---

Florida Discount Car Rentals
Florida Discount Car Rentals offer competitive rental rates from national companies such as Thrifty and Dollar at wholesale corporate costs. Rent from SUVs, minivans and convertibles. We offer a full fleet of current year models with perks not available when booking direct. We service Miami, Orlando, Tampa and all major cities in Florida.

---


DOLLAR RENT A CAR
800/822-1181

---


ALAMO RENT A CAR
800/327-9633

---


AVIS RENT A CAR
800/331-1212

BUDGET CAR TRUCK RENTAL


800/527-0700

ENTERPRISE RENT-A-CAR
800/325-8007

HERTZ RENT A CAR
800/654-3131

INTERAMERICAN CAR RENTAL
800/327-1278

NATIONAL CAR RENTAL
800/227-7368 or 407/233-7368

PAYLESS CAR RENTAL
800/729-5377

QUALITY CAR RENTAL
305/871-7576

THRIFTY RENT-A-CAR
800/367-2277

VALUE RENTAL CAR
800/327-2501 or 407/689-1701

RO-LIN Car & Truck Rental
800/227-1633
---
1. Southeast
Fort Lauderdale


BUS & CHARTER LINES
Coach
954/587-8080; 800/275-8687
Tri-County Transportation Airport Express
954/561-8888; 800/244-8252
LIMOUSINES


Signature Airport Services
5056 NW 95th Drive Coral Springs 33076
954/346-5556
LOW RATES • PROFESSIONAL SERVICE! Personalized & Reliable Luxury Sedans serving Dade, Broward, Palm Beach Airports and All Seaports. Special Occasions • Corporate Accounts Welcome • Sporting Events

Ray's Limousine Service
954/563-7297; 888/438-7297
Travel with Style
305/444-8428; 888/ALLIGATOR
Aventura Elegant Limousine Service
2080-C Tiger Tail Boulevard
Ft. Lauderdale 33004
800-531-9307

Bel-Air Airport Car Express Service
Southwest 129th Avenue, Pembroke Pines 33027
800-596-LIMO

L.E.O. Transportation, Inc
954/648-9278

Diplomat Limousine Inc
338 N Dixie Hwy Hollywood 33020
954/924-2439

Chariot Limousine
888-339-9443

Family Car Airport Service
Fort Lauderdale
888/927-9990

Citi Limit Tours
Hollywood
954-792-4323

Platinum Limousine Of South Florida Inc
Pompano Beach
866-785-4030

Tri-County Transportation/Airport Express
Box 950, Fort Lauderdale 33302
800-244-8252 954/565-7054

Absolute Limo And Airport Service
Fort Lauderdale
954/420-0880

At Your Service Limousine & Sedan Inc
5282 NW 15th St, Margate 33063
800-263-7719 954-255-1508


TAXIS
Yellow Cab
954/565-5400

Miami
BICYCLE RENTAL
Big Wheel Cycles
305/279-6909
Bike Depot
305/945-3376

LIMOUSINES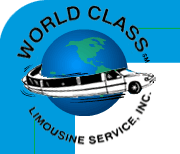 World Class Limousine Service
Box 163808 Miami 33116
877-969-1992
World Class Limousine is dedicated to providing the best luxury ground transportation possible. We take extra care to assure that your World Class vehicle arrives on time and is clean and in good working condition. We pride ourselves in providing World Class service to each and every client. Our company is fully licensed and insured.
All About Transportation Inc.
800/587-0463 561/367-0111

Cars Of The Rich & Famous
800/343-0513
Dolphin Limousine Service Inc.
800/344-7002
Elegant Limousine Service Inc.
800/531-9307
7 Star Limousine Inc.
800/749-2400

Classic Services Limousines
25 NW 38th Ct., Miami 33122
305/871-2727

Admiral Limousine & Transportation Service
13255 West Dixie Highway, North Miami 33161
800-367-0422

Fascination Transport
6301 Biscayne Blvd. Suite #104, Miami 33138
888.339.7317

Sterling Services Limousine and Transportation Company
115 South West 42nd Avenue, Miami 33134
305/567-9200

Protective Limousine Service
14876 Sw 132nd Ave, Miami 33186
305/255-3636

TAXIS
Yellow Cab
305/444-4444
Metro Taxi
305/888-8888
Gary's Megacycle on the Beach
305/534-3306
Miami Beach Bicycle Center
305/674-0150 or 305/531-4161
Key Biscayne
BICYCLE RENTAL
Mangrove Cycles
305/361-5555
West Palm Beach
BUS & CHARTER LINES
CoTran
407/233-1111
Greyhound/Trailways Bus Lines
800/231-2222
Carey Limosine Florida
407/471-5466 Fax 407/471-4671
Gray Line of Palm Beach County
407/684-3833
Marie's Charter Bus Service
407/439-0333
Midnight Sun/Tour USA
407/588-0460
BUS & CHARTER LINES
Skylar II Limousine Co
609 N Dixie Hwy, West Palm Beach 33401
888-622-1011

Uptown Limousine Service
Boca Raton
407/786-5466
Key West
EGGS TRANSPORTATION INC
Key West
305/744-4496

Southermost Shuttle Of Keywest
Key West
800/390-7176

Key Largo
Mom's Taxi
97300 Overseas Hwy, Key Largo 33037
305/852-6000

JUST JEEPS OF THE KEYS
101425 Overseas Hwy.Suite 62,1 Key Largo 33037
866-JUST JEEPS

Marathon
Keys Shuttle
P.O. Box 501439 Marathon 33050
888/765-9997 305-289-3111

TO'N'FRO
305-852-4514

2. East Central


Daytona Beach
Yellow Cab Co. Of Volusia
Daytona Beach
904/255-5555
Don't get ripped off by the so called discount companies. Call us for the best rates in town. Daytona's oldest and largest cab company since 1935.
Daytona Orlando Transit Service, Inc.
1034 North Nova Road Daytona Beach 32117
800/231-1965

Vero Beach
Lime Limo, Inc
Vero Beach 32960
321/951-1379


Executive Town Car and Limousine Service Airport and Cruise Port Transportation. Airport transportation and quality door to door service to rider's destination in an executive towncar or six-passenger Cadillac limousine.Transportation to/from your home, office, or hotel to Melbourne or Orlando Airports and Port Canaveral. Celebration of Special Occasions: Births, birthdays, proms, homecomings, graduations, attractions, dinner shows, sports events, or your choice.

Classic Vip Transportation
10 Starfish Dr, Vero Beach 32960
561/778-7590

Port St. Lucie
Airport Connection Shuttle & Limo Service
2717 Se Morningside Blvd Port Saint Lucie 34952
561/335-9777

3. Northeast
Jacksonville
CAR RENTALS
Jacksonville Car Rentals
800-591-8605
Offering discounted rental car rates on current year models including compacts, SUVs, convertibles and minivans. We are a wholesaler for national companies. All rentals come with unlimited mileage and no additional driver fees for spouse. We service Jacksonville, Miami, Orlando and more.
BUS & SHUTTLE SERVICE
Gator Express
Jacksonville
800/220-6608

Classic Limousine & Charters
904/645-5466
East Coast Transportation
904/246-3741
First Coast Limousine Service
904/781-7036 Greyhound
904/356-9976
Fantasy Limousine
325-Wildberry Court, Jacksonville 32073
904/476-3545

Jacksonville Limousine & Transportation Services
1565 Airport Rd Jacksonville 32218
904/741-0011
Gainesville
TAXIS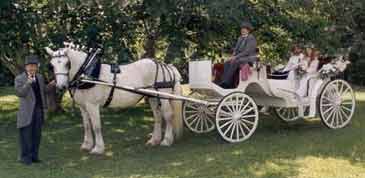 A Candie's Limousines
6916 West University Avenue, Gainesville 32607
352/332-4334
Two less Things to Worry About: Reliability. In all the years we've been in business, we've never missed a ride. Ever. Our limousine services reflect a professional attitude toward making your wedding day special. Presentation. We don't miss a single detail. The luxury of a limousine speaks for itself. Our drivers are always properly attired and courteous


Gainesville Cab Co
3006 NE 20th Way, Gainesville 32609
352/371-1515


LIMOUSINES
Aloha Transportation Svc Inc
2138 Sw 50th Ln Cape Coral 33914
239/542-9669


Fort Myers/Sanibel
TAXIS
Sunshine Taxi
8190 Littleton Rd.D, Fort Myers 33903
239/995-7777

Appple Taxi & Limo
Mcgregor Blvd, Fort Myers
239/463-2888
LIMOUSINES
Airport Shuttle Of Sanibel
Mcgregor Blvd, Fort Myers
239/482-1200
BICYCLE RENTAL
Beach Cycle
239/463-8848
Bike Route, Inc.
239/481-3376
Finnimore's Cycle Shop
239/472-5577
Fun Rentals
239/542-8999
Island Moped Rentals
239/472-5248
Trikes, Bikes & Mowers
239/936-4301
Walter's Bicycle Center
239/542-4474
5. West Central
Sebring
TAXI
Highlands Yellow Cab Inc
Craig Ave Sebring
941/382-6119

Sebring
LIMOUSINE
Blue Sky Airport Limo Svc
Venice 34292
941/484-9796

St.Petersburg
BUS & SHUTTLE SERVICE
First Class Coach Company
813/526-9086, 800/282-8020
Gray Line Sightseeing Tours
813/535-0208
Gulf Coast Gray Line
813/535-0208
The Limo/The Airport Connection
813/572-1111
Red Line Limo
813/535-3391
Allstar Limousine Luxury Inc
1389 Pasadena Ave S Saint Petersburg
813/871-5466
Handicap services
Wheelchair Getaways
800/348-9424 (no driver)
Wheelchair Transport Sevices
813/586-2811 (with driver)
Tampa
CAR RENTALS
Rent-A-Car Depot
813/636-0333
4606 W. Spruce St
Tampa, FL 33635

BUS & SHUTTLE SERVICE
Greyhound
800/231-2222
TAXIS
United Cab Co.
813/253-2424
Yellow Cab Co.
813/253-0121
Crystal River
LIMOUSINES
UP & GO AIRPORT LIMO
818 N Country Club Dr, Crystal River 34429
352/795-6039

6. Florida's Panhandle
Pensacola
BUS & SHUTTLE SERVICE
Getaway Charters & Tours, Inc.
904/457-0207; 800/358-7385
Tucker Transportation Co./Right This Way, Pensacola
904/432-4079; 800/688-8523
TAXIS
Imperial Taxi
3011 W Fairfield Dr, Pensacola 32505
850/439-1555

LIMOUSINE
Limousine First Choice
Pensacola 32504
850/478-4422

Destin
Bluewater Car Svc
92 Shirah St, Destin 32541
850/897-5239

Tallahassee
BUS & SHUTTLE SERVICE
Annett Bus Lines
800/328-6033
Classic Limos and Travel By Carters
490/421-1933; 800/56-ROLLS
Old Town Trolley
800/328-6033
Taltran
904/891-5200; TDD 904/891-5367
TAXI
Ace Taxi
837 Gamble St
Tallahassee
850/521-0100

City Taxi
River Birch Holw Tallahassee
850/562-4222
Panama City
LIMOUSINE
A Airport Transportation Services
7920 Laird St., Panama City Beach
32408 850/236-4400

Emerald Coast Shuttle Transportation
2705 Joan Ave, Panama City
850/236-0502

7. Central
Orlando
BUS & SHUTTLE SERVICE
Gray Line of Orlando
407/422-0744
LIMOUSINES
A-Belai's Luxury Transportation
5691 Tulip Ave Orlando 32839
800-350-0228

Gator Express
Orlando
800/220-6608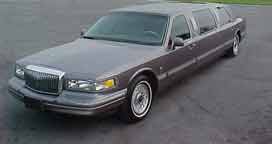 Limousines By Mcdonald, Inc.
442 Stanton Place Longwood 32779
407/463-5314
Luxury transportation for the discriminating tastes. Call us for service 24 hours a day, 7 days a week! Use Limousines by McDonald for all of your special occasions: • Airport Transportation • Sporting Events • Weddings • Concerts • Proms • Business Transportation • Children's Theme Parties • Anniversaries • Night Out On The Town

Magic Touch Transpiration Inc.
Orlando
877/924-5466

Rainbow Airport Valet Parking
5309 Mccoy Rd Orlando 32812
407/851-7800

Ibex Town Car Service
6480 Royal Tern St Orlando 32810
888-546-IBEX

Absolute Limousine Service
5502 Force Four Parkway, Orlando
877/857 - 5466 (LIMO)

Family One Transportation & Tours
Orlando
877-851-7871

Transtar Transportation Inc
1150 Jetport Drive Orlando 32809-6168
800/543-6681

About-Town Limousine
Box 300527, Fern Park 32730-0527
407/695-4952

Midnight Limousine
4705 Spottswood Dr, Orlando 32812
888-306-7212

Transmax Transportation
P.O. Box 780786, Orlando 32878
888-550-6299

Platinum Transportation
851 E Oak St
Apopka 32703
407/884-7993

TAXIS
Ace Metro
407/855-0564
Checker
407/699-9999
City
407/422-5151
Yellow
407/442-4455
Bicycle Tours
Winter Park Bicycle Tours
300 E. New England Avenue
Winter Park, Florida 32789
407/875-2200