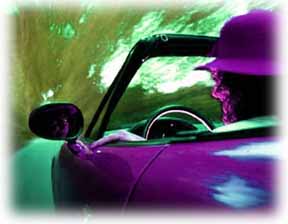 Rates for the same-size car can vary widely from company to company with extra costs nearly doubling the basic rental rate. Ask the reservation clerk to calculate the total cost of the rental, including such extras as mileage, insurance, taxes (including airport taxes if the pick-up point is at the airport) and any other charges. Get everything in writing and make sure you have a confirmation numbers.

Also, check the airfares between your departure point and the largest airport near your destination point. You might find that fares are lower at another airport, and you can justify the additional driving time with money saved.

Most advertised car rental rates are what-you-see-is-what-you'll-get. $99 a week including mileage will cost you $99 a week, so the challenge is to avoid as many "extras" as possible. First, ask if this is the lowest rate possible. If you plan on extensive driving, get the unlimited mileage rate and watch for extra driver fees, unnecessary insurance coverage, etc. Check the return date for specific times. You might find that returning the car early makes you ineligible for the lower weekly rate.

Ask about package pricing. For example, if you're planning to use the car from Friday until Tuesday, the weekly rate might turn out to be cheaper.

Ask about special deals. If you're a member of AA, a travel club, a group or association, discounts might be available.

Check the quoted price by phone just before leaving. Specials are always being introduce and you might be able to switch to a lower rate.

One big question - to insure or not to insure? Insurance can cost from $5 to $15 a day. Review your car insurance policy. You might already be covered for a rental car. Some credit card companies offer free coverage to Gold Card holders.

You could be charged more than $2 a gallon if you return a rental car with the tank not filled. Some car companies will sell you the gas in advance but there's no refund for the gasoline not used.

Before picking up the car, make a brief visual inspection for nicks, dents, scratches, etc. If you don't spot them before you drive off, you may be responsible when the car is turned in.

When renting a car, you'll need a valid driver's license, proof of auto insurance and a major credit card. Some companies have a minimum age requirement. Be sure to confirm in advance, when at all possible. There is a surcharge to all auto rentals in Florida.